Vauxhall & Compass

The towing limit is exceeded by 134 kg!
It is not allowed to drive with this Compass.
Make sure the towing limit is correct.
The conclusion is, if the
Vauxhall Insignia 2.0 CDTi aut.
and the
Compass Casita 866
with a laden weight of 1734 kg, would not be legally too heavy that it would be
a moderate match, only for experienced (caravan) drivers.
Weight
weight ratio
towball limit
stability
Flat roads

speed

acceleration

5th gear
Mountains

speed

hill starts

driving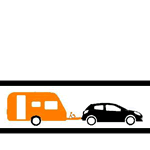 98%



1734 kg
1763 kg
95 kg

Score 3.6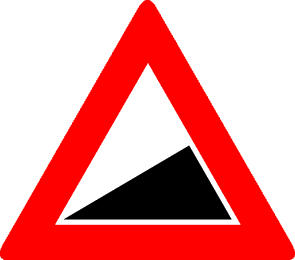 36%
The stability score is calculated with a noseweight of 95 kg. That is 10 kg more than the towball limit of the car!


Bad
Caravan legally (134 kg) too heavy!
Towball limit is a bit too low (10 kg)
Caravan is relatively heavy compared to car
High risk of snaking
Good payload is essential
---
Is this Outfit match useful for you? Please give a small contribution. Thank you!
---
The towing limit is exceeded by 134 kg! It is not allowed to drive with this Compass. Make sure the towing limit is correct. For the conclusions from the following calculation makes nothing, although it sounds weird when we say that it is a good combination while actually legally overweight.
Verdict as the caravan would not be legaly too heavy
The Vauxhall Insignia 2.0 CDTi aut. and the Compass Casita 866 of a laden weight of 1734 kg is a combination just suitable for most journeys but also with some limitations.
Weight
The risk of snaking at higher speeds, strong side winds and thoughtless driving is great. Even if the combination normally feels stable, the forces by deflection side to side are so great that it could be dangerous. Only if the driver has a lot of knowledge and experience in driving a caravan it should be safe to drive slowly. Proper and careful loading is essential! An electronic stability system in the car and / or on the caravan is definitely recommended.
Flat roads
The performances of the engine of this outfit are in general good. Under all conditions on motorways it is possible to drive with 60 mph in the 5th gear. Faster is certainly not advisable! In that case the engine runs approximately 2100 rpm. In a headwind or for example on a crossover there is no need to downshift immediately.
Mountains
On most motorways inclines (1:20) driving is easily possible in the 4th gear with 50 mph and even full throttle with 60 mph. In the 3th gear the top speed is 63 mph (4057 rpm). Hill starts are possible on steep slopes, theoretical up to 36%, if the wheels have sufficient traction. Because the car does not have enough power at low revs, we recommend a gradient of more than 29% not to drive.
Attention: This car can easily drive much faster with the caravan than is safe. So always keep an eye on your speed!
Results
The main details in a list. Ideal for comparing different combinations with one another, for example your present with a new one.
Weight
De caravan is legaly 134 kg too heavy!
Towing limit
1600 kg
Weight ratio
98%
(laden Caravan / laden Car)
(1734 kg / 1763 kg)
Noseweight
Towball limit
85 kg
Advise
95 kg
Stability
Score at legislative - optimal noseweight
2.4 - 3.6
Infuence pay load
80%
Flat roads

Top speed
80 mph (4th gear)
At headwind
75 mph
Speed in practice
71 mph (5th gear)
Acceleration

0 - 60 mph
22.8 sec. - (max. 18.5 sec.)
30 - 60 mph
16.7 sec. - (max. 12.8 sec.)
50 - 60 mph
4th gear: 8.1 sec. (max. 5.8 sec.)
Power at 60 mph

Highest (6th) gear
of limited use (1706 rpm, 90% gas)
Gears in practice
5th gear
4th gear
Revs at 60 mph
2126
2843
Percentage between accelerator
69% - 78%
52% - 59%
Power needed at 60 mph 1974 N
over: 1060 N
over: 2005 N
Motorway inclines 1:20

Speed (maximum)
60 mph - (63 mph)
In the
4th gear - (3th gear)
Revs
2843 - (4057)
Acceleration 30 - 50 mph
16.8 sec. - (max. 12.1 sec.)
Normaly at 50 mph in the
4th gear

By revs
2369

Percentage accelerator
87%

By full throttle
Hill starts

Maximum incline
34.7% - 37.5%
Minimum speed (whereby power)
6 mph - (10 mph)
Mountain roads

Maximum slope driving
34.6%
Maximum speed on 1:8
42 mph in the 2th gear
Download a fact sheet in PDF
Details combination
You may customize the data to your own situation.
Change
User Payload:
Output in km/h or mph:
Other Car:
Other Caravan:
Reviews
The Vauxhall towing a
Compass
Casita 866 (1734) kg reviewed by Dan B:
Actually tow with a Insignia 4x4 Bi turbo with 198 bhp.
Car is at 99% tow limit and towball limit is low at 85kg.
Overall the twin turbo engine is a great power house to tow a twin axle caravan. The weight fully loaded is 1800kg and the car tows no problem on the motorway, country roads or uphill. Once up to speed the engine will tow in 6th gear no issues but does need to drop down a gear in a headwind or up a slight incline.
The 4x4 system is good on the grass and gravel and really helps pulling away in wet conditions. It definitely helps when pulling off a pitch in the wet on the grass!
Reversing isn't the strongest point of the 4x4 system and if reversing uphill in a tight space you can feel the system trying to work out where to send the power, so a motor mover is needed for the big caravan.
Overall this is a great alternative to a big 4x4 to tow and use as a day to day car without the caravan. Space in the rear and boot is sufficient for 2 weeks away worth of kit as well as the space in the caravan.
The Vauxhall towing a
Swift
Charisma 550 (1470) kg reviewed by Brian Bailey:
My wife and I did 950 mile round trip from South Yorkshire to Cornwall and back and averaged 31.1mph.
Towing was easy and being an automatic fairly uneventful. I had no problems uphill and down dale, overtaking when needed with no problems.
This is the 1st automatic I have owned and towed with and I have to say it was much easier than manual and the returns I have had are satisfactory, Lovely car (despite some reviews elsewhere) and as far as I am concerned perfect for towing my caravan.
The Vauxhall towing a
Sprite
Major 4 (1334) kg reviewed by Stephen Orme:
The only fault I can make towards the car is being front wheel drive on grassy surfaces which every front wheel drive car has . Will not be going back to manual. Auto is brilliant . The car does everything I want it to do . Stable , pulls like a train .